Are you looking for YoWhatsapp APK 9.0? In this post I am going to provide you a direct download link of the latest version, as we know Whatsapp is the most popular messaging app which provides amazing features to connect the world, YoWhatsapp APK is modified version of official Whatsapp which comes with some new features like Call Blocker, Record Calls, Privacy, etc.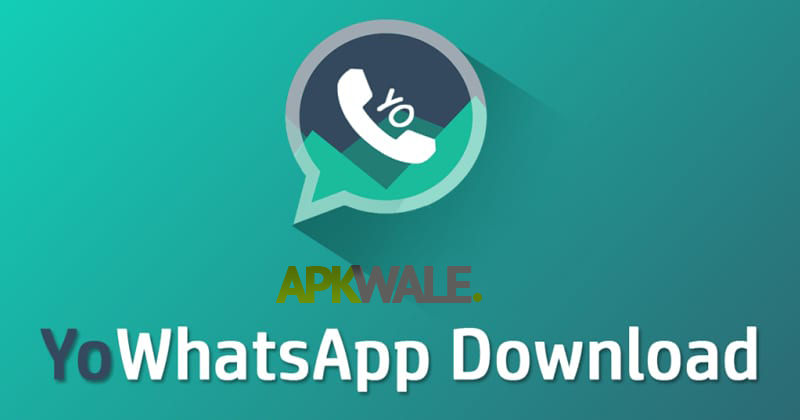 [intense_alert color="#212863″]What is YoWhatsapp APP?[/intense_alert]
YoWhatsapp is a Whatsapp mod app with extra features other than other mod apps like GBWhatsapp, GBWhatsApp DELTA, WhatsApp Plus Apk developed by Yousef Al Basha. YoWhatsapp has great features to customize the theme, block calls, and the main feature is privacy, you can hide you in Whatsapp, you can check anyone messages without someone knowing about your presence.
YoWhatsapp developer Yousef Al Basha is very active, he releases updates two in a week and fixes bugs very fast.
[intense_alert color="#212863″]What's new in 
YoWhatsapp 9.0 (Changelog)

[/intense_alert]

YoWhatsapp 9.0 Changelog
Update: Yousef Al Basha stopped the development and Fouad Mokdad took over it. You can now call it Fouad YOWA Apk.
Added: More AntiBan elements
Fixed: All bugs of version 8.0 are fixed now.
Change: Base Updated to 2.19.291
Improved: Anti-Ban is added
Exclusive: Now you can split status videos into 30-second parts.
Exclusive: You can enable the new custom online toast feature for specific people.
Fixed: Issue of emoji showing incorrectly in contact's status.
New: Now you can change the deleted message icon color.
Super Exclusive: After choosing any wallpaper you can lock preview.
Added: 7 new icons are added now.
New: Widget background color.
Exclusive: Indonesian Language translation
Exclusive: Fingerprint lock for every chat & app lock
Helpful: Emoji-changer MOD APK Size reduced to 45MB
Added: Recent/viewed bar background color in status
Removed: 5 Minute status option is removed now.
Added: Recent/viewed bar text color in status
Cool: Now delete messages from older than 1 year. Unlimited period of Old conversations
Cool: Increase in limit up to 30 seconds for videos to GIF
Fixed: Other bug fixes and improvements.
[/intense_alert]
[intense_alert color="#212863″]YoWhatsapp Features[/intense_alert]
Below are some amazing features of YoWhatsapp
Multiple Account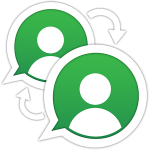 With YoWa you can use multiple Whatsapp, it has three total packages YoWhatsApp, Yowahtsapp 1 and YoWhatsapp 2.
If you want to run more than 3 accounts in one device you can use official Whatsapp from Play Store, also you can add more accounts with more Whatsapp mods like GbWhatsapp, Whatsapp Plus, FMWhatsapp, OGWhatsapp, Nowa, etc.
---
Privacy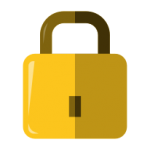 One of the main advantages of YoWhatsapp is privacy, you can hide blue tick, online status, double tick, recording status, typing status, etc.
Freeze Last Seen: Yes, you can freeze last seen in YoWhatsapp and you can check status send messages without knowing anyone of your presence.
Anti Delete Messages: With this feature, you can view deleted messages sent by anyone.
Call Blocker
Block calls to selected contacts and allows who can call you by selecting contacts of your choice.
Everyone
My Contacts
My Contacts Except… Select this category if you want to block calls from a selected person, In this feature, you have to select a particular person by entering his/her Whatsapp name.
Nobody: By selecting this category, no one can call you.
Hide View Status: With this feature, you can hide the view of someone's status and you can see anyone's status secretly.
More features of YoWhatsapp are:
Hide Blue Ticks
Hide second tick
Hide Blue Microphone
Hide Typing
Hide recording
You can find all these features in settings Menu >> YoMods >> Privacy >> Choose Accordingly
---
Send Messages to Non saved contacts
Yes with YoWhatsapp APK you can send messages to non-saved contacts in your phone, the official Whatsapp application has limitations to send to only to your saved contacts but official Whatsapp needs a third-party app to complete this feature.
You get this feature in YoWhatsapp here Menu >> Send Message >> Type Number with Country Code >> Send/Call
---
Customization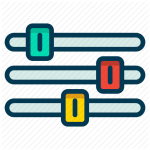 Theme
In YoWa you can change the look of your WhatsApp by applying amazing themes, created by the community of YoWhatsapp.
Text Size & Style
You can change your text size and font as you wish, every update gets new fonts.
Change style in these options!
Font Style
Dark UI
Change Notification Icon
Find these options in Menu >> YoMods >> Universal >> Choose
Set Home Screen Wallpaper
In YoWhatsapp 2018 version you can set the home screen into chat and also set wallpaper on Whatsapp home screen.
Colors
In this app, you can change of colors of these parts!
Action bar Text Color
Background
Status bar
Navigation bar
---
Emoji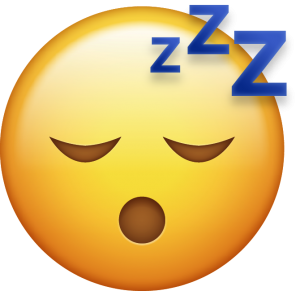 This Whatsapp mod has lots of emojis, you will get this features in Menu >> YoMods >> Universal >> Mods >> Emoji Variant
All emojis are available from Facebook, Stock Whatsapp, Emoji One v3 and Android Orea.
---
Hide Media from Gallery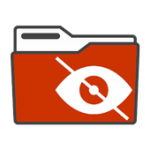 Hide media from Gallery which you downloaded in YoWhatsapp, this is one of the amazing features of this app, if you enable this setting no media save in phone gallery and no one can see your images and videos which is sent by your friends or family members or by anyone.
But you can find these pictures and videos from File Manager.
Check this option in Menu >> Yomods >> Hide Media from gallery >> Photos/Videos/GIFs
---
Send Different File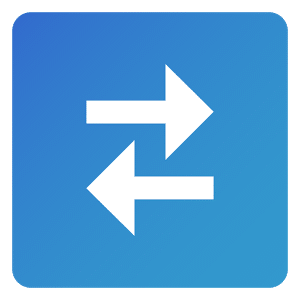 Yes in YoWa you can send the different kind files like APK, ZIP, PDF, while the official Whatsapp doesn't allow to send zip and APK files, but YoWhatsapp has this feature to send all other types of file to your contacts.
---
Other Features of YoWa APK
YoWhatsapp app has some more helpful features
Language – You can change your language in YoWhatsapp and use it other than the English language, It has many languages such as Arabic, English, German, Portuguese, Turkish, Russian, Espanol, Italian, Indonesian, Marathi, Bahasa Malaysian, and Azerbaijani.
Launcher Icons – It has a lot of launcher Icons.
Enable Always Online – You can show the notification to your contacts always online in YoWhatsapp, even after you closed the app.
5 Minute Status – With this, you can set 5 minutes video as a status, but only YOWhastsapp and Fouads Mods users can see the entire video.
Chat Contact Pic – While chatting to contact you can see Display Picture of chatter in the chat screen
Send Images in Full Resolution – Send up to 18 MB Picture Size
Increase image Share Limit – Now, you can send more than 10 images on a single tap without any limit.
Increase Video Size – Send up to 700 MB Video without restriction.
Disable out Switching – It will help you prevent Switching between Speaker and earpiece.
Updates – Updates are the backbone of this YoWa. You will get frequent updates according to the Official WA.
[intense_alert color="#212863″]
Download YoWhatsApp APK 8.12 Latest version

[/intense_alert]
[intense_alert color="#212863″]YoWhatsapp APK Info[/intense_alert]
| | |
| --- | --- |
| Name | YoWhatsApp |
| Developer | Yousef Al Basha |
| Latest Version | 9.0 |
| Last Updated | January 1, 2020 |
| Requires | Android 4.0+ |
| Size | 30 to 44 MB |
| Category | Mods |
[intense_alert color="#212863″]How To Install YoWa APK[/intense_alert]
You can easily install YoWhatsapp in your device so here is the complete process:
Download APK file from above link and tap to install after installation click on the done button and launch the app. But if you want to use your existing account in YoWhatsapp you have to backup chats from the official Whatsapp app.
Complete Chat Backup
Note: Don't uninstall official Whatsapp until the backup procedure complete.
Step 1. Open official Whatsapp and click on 3 dots on the top right, then tap on Settings,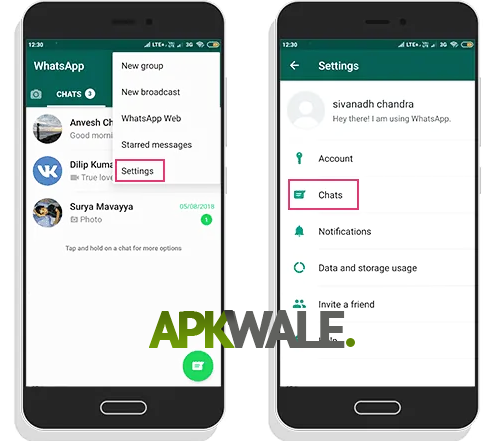 Step 2. Click on Chats
Step 3. Click on Chat Backup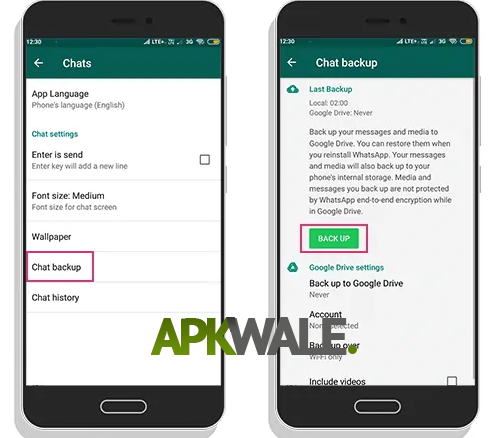 Once you click the "Backup" button it starts the backup process.
Install YoWhatsapp APK with Chat Restoring
Step 1. Open the APK file which you have downloaded from this page and tap install. You will get a warning pop-up for Unknown Sources if you haven't checked the Unknown Sources option in your Security Setting.
Step 2. Allow the "Unknown Sources" option and then install the APK on your device.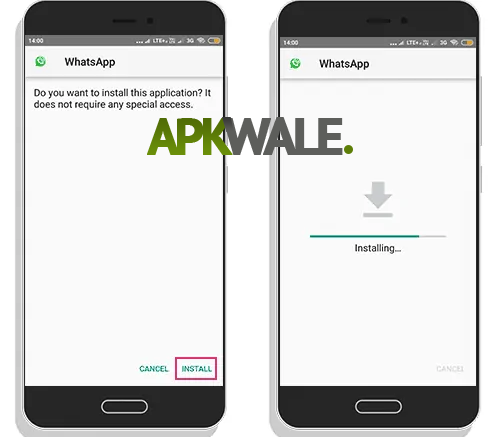 Step 3. Once the installation process is completed, you need to open the app and click on Agree and Continue Button.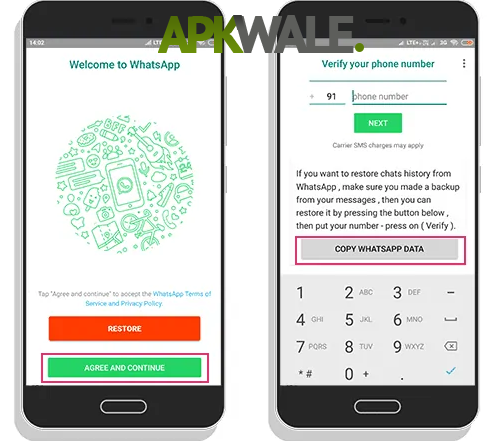 Step 4. Now click on COPY WHATSAPP DATA and then enter your mobile number.
Step 5. Then your WhatsApp will be verified and you will get the option to restore the backup. Click on Restore and wait till the backup process completed.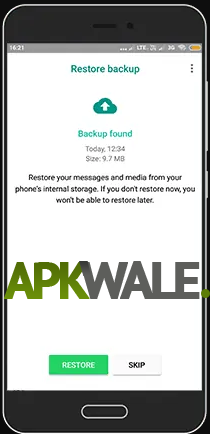 Now you have successfully installed YoWhatsapp in your device, you can go to the setting where you can find the YoWa setting to start using the features of YoWhatsapp.
[intense_alert color="#212863″]YoWhatsapp FAQs[/intense_alert]
Is it safe to use YoWhatsApp?
Yes, It's safe, because this Whatsapp mod APK use official Whatsapp server to send and receive messages.
Is it available for the IOS device?
No, it's only available for Android devices, it can be used in Desktop and Laptop via Android Emulator.
Is YoWhatsApp better than the official WhatsApp?
Yes, because YoWa has lots of features which Official Whatsapp doesn't have and official have lots of restrictions.
Can I see deleted messages in YoWhatsapp?
Yes, you can see messages which are deleted by your sender, while this feature official Whatsapp doesn't have.
Can I use both WhatsApp and Yo WhatsApp simultaneously?
Yes, you can use both, also you can use all Yo Whatsapp packages, with this feature you can use 4 accounts at the same device.
Final Words
In the end, I suggest you, try YoWhatsapp APK 8.12 because it has great features like Privacy, this mod app of Whatsapp have lots of more feature than other mods.
YoWhatsapp
YoWhatsapp is one of the finest WhatsApp mod, try it and enjoy messaging in a new way.
Price: 00
Price Currency: USD
Operating System: Android
Application Category: Communication