If you are WhatsApp MOD lover so this app for you, we are introducing you WhatsApp Aero APK which is one finest modified Android application of Whatsapp.
Time has changed. A few years ago, SMS was our best tool for communicating. Now, are living in an era where there are so much of messengers popping in every day. The developers are in a battle with each to bring out the best possible feature than ever before. As users, we can enjoy this competition.  Now, its high time to improve our user experience with WhatsApp Aero, that's quite interesting than ever before. It's also time to realize that modding is playing a vital role to get our desired features, let it be an android application.
Let's leave away small feature developments, WhatsApp Aero APK has come up with user interface and let's explore them in detail.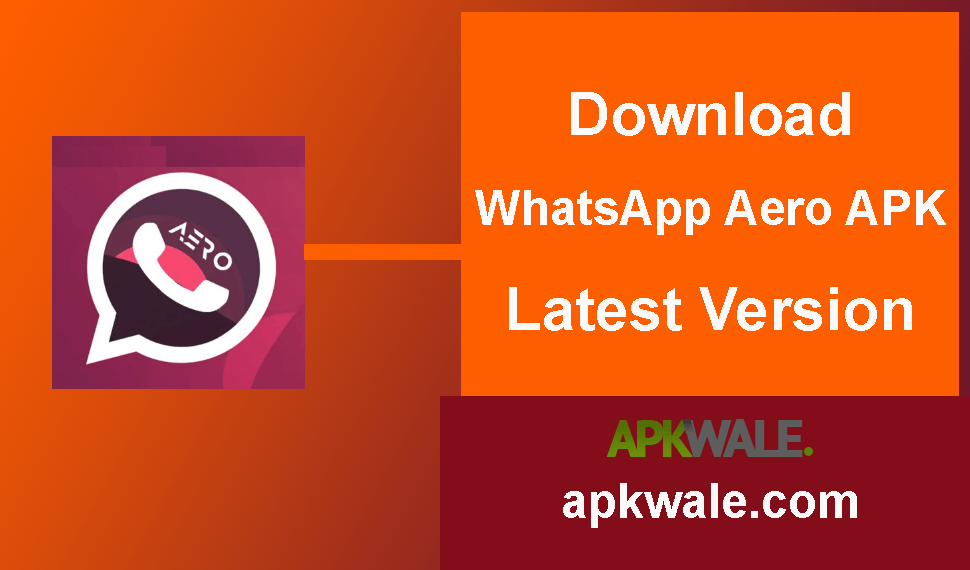 [intense_alert color="#212863″]What is WhatsApp Aero?[/intense_alert]
WhatsApp Aero APK is one of the popular modified app of WhatsApp and the most attractive specifications is theming and performance. Bozkurt, a Turkish developer who is also the founder of flexible developed this App. This one is a re-mod edition of Fouad Mokad' version.
Technical details
WhatsApp Aero which was developed by Bozkurt Hazarr has now come up with its latest update by October 12, 2019. It is version 8.12 and storage is 60 MB. The packages come with clone and un-clone specifications.
[intense_alert color="#212863″]Whatsapp Aero Features[/intense_alert]
Aero Themes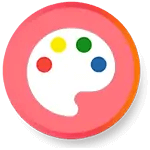 The best part about this messenger is its unique themes. You will never get fed up on this rich user interface which is developed only by Bozkurt Hazarr. Can you believe that there are more than 300+ themes for you to choose from?
Home screen customizations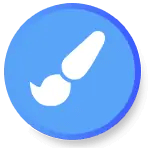 It has incredible home screen customization features. There are over 14 home screen styles, and you can never find this amazing feature elsewhere. We have listed some of the  incredible features below,
Prime V1 TO V6
WA-AERO
Telegram
Eski WAMOD
WACA
Eski WAMOD
WANH
Stock
NL Mods
Other features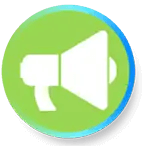 It turns off the internet connection, and it's popularly called as DND.
Increased sharing limit of images (10+) and videos(100MB)
Enable/disable Proximity server
Customize conversation screen
Privacy mode where you can disable forward and Anti delete status and messages
[intense_alert color="#212863″]
Download WhatsApp Aero APK 8.12 Latest Version

[/intense_alert]

We have other WhatsApp MODs like Delta YoWhatsapp, GbWhatsapp Plus, YoWhatsapp, Fouad Whatsapp, Fouad GBWhatsapp, RC YoWhatsapp, NSWhatsapp and GbWhatsapp Delta.
[intense_alert color="#212863″]WhatsApp Aero APK Info[/intense_alert]
| | |
| --- | --- |
| Name | WhatsApp Aero |
| Developer | Bozkurt Hazarr |
| Latest Version | 8.12 |
| Last Updated | December 15, 2019 |
| Requires | Android 4.0+ |
| Size | 30 to 44 MB |
| Category | Mods |
| Follow | Telegram |
[intense_alert color="#212863″]How To Install WhatsApp Aero APK[/intense_alert]
You can install this app with a simple method, just like other apps.
Before installing Whatsapp Aero APK, take the complete backup in your phone
Step 1. Go to Settings by tap three dots on the right upper side, then click on Chats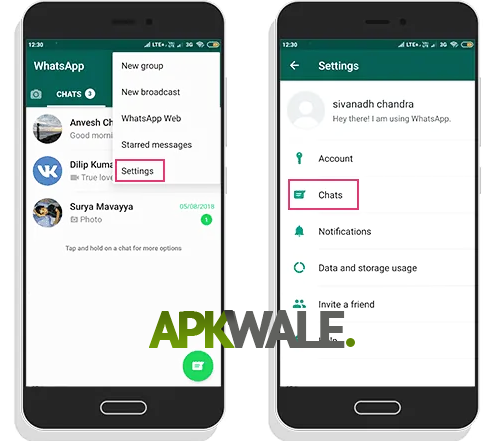 Step 2. Click on Chats Backup than click on Back UP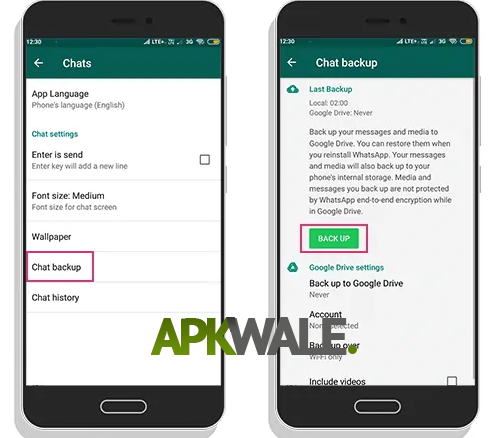 Once you click the "Backup" button it starts the backup process.
Install Whatsapp Aero APK with Chat Restoring
Step 1. First of all download APK file from our website
Step 2. Click on Whatsapp Aero APK file
Step 5. If you are installing third party app first time, you will get warning "You can not install apps from Unknow Sources" for this Go to Settings > Security > Unknown Sources.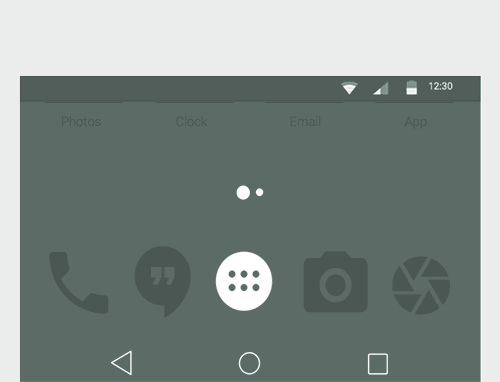 Step 3. Click on install button.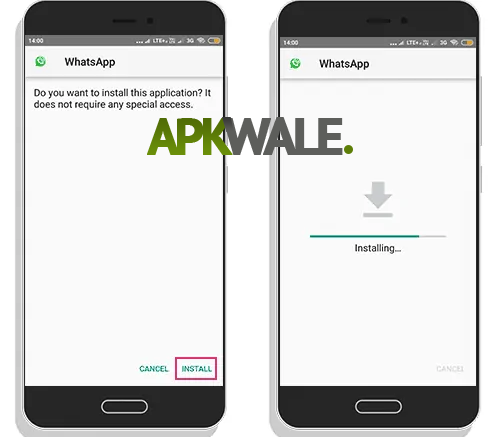 Step 4. After installation procedure completed, open the app and click on Agree and Continue button.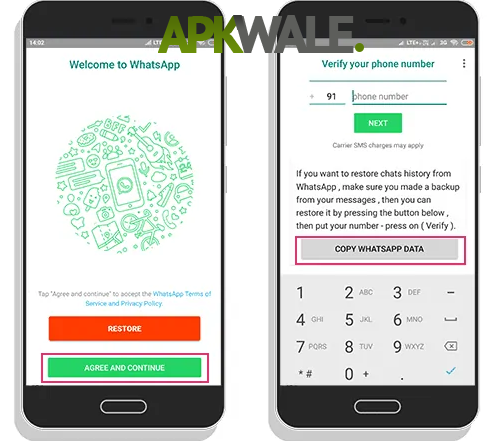 Step 7. Now click on COPY WHATSAPP DATA and then enter your mobile number.
Step 8. Then your WhatsApp will be verified and you will get the option to restore the backup. Click on Restore and wait till the backup process completed.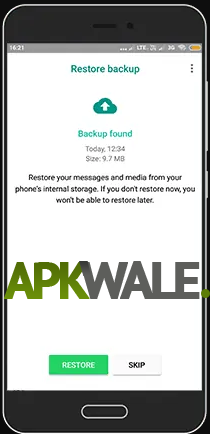 Now you have successfully installed Whatsapp Aero in your device, you can go to the setting where you can find the Whatsapp Aero setting to start using the features of Whatsapp Aero.
[intense_alert color="#212863″]Whatsapp Aero FAQs[/intense_alert]
Is it safe to use Whatsapp Aero?
Yes, it's completely safe, because of this app use same server which is used by the official for send and receives messages. But official WhatsApp not allowed to use MOD, so use it on your own risk.
Is Whatsapp Aero better than the official WhatsApp?
In terms of features, yes, WhatsApp Aero is better than the official.
Can I see deleted messages in Whatsapp Aero?
Yes, WhatsApp Aero have this feature, you can see messages which are deleted by your sender.
Can I use both WhatsApp and Whatsapp Aero simultaneously?
Yes, you can use both, and also you can use both packages in same device.
Final Words
WhatsApp Aero is one of the best MOD of WhatsApp for theme and customization, so download and install this APK and use it in your smartphone and enjoy. And if you have any question just ask in comment section.
WhatsApp Aero
WhatsApp Aero is mod of WhatsApp with new themes, and other customization.
Price: 00
Price Currency: USD
Operating System: Android
Application Category: Communication